No. 1 in the world for self-propelled grape harvesting machines
---
Trailed harvester Sélecta 2
The Sélecta

La Sélecta, NUMBER ONE on the market, with 800 machines in service, is performing even better.
Cleaner harvesting by vertical shaft lower extractors,
Greater grain tank capacity,

> SELECTA L width 24 HL,
> SELECTA XL width 30 HL,

High elevation 700 mm,

Compact but complete control unit.

In continuity with the ALMA spirit:

More ruggedness and simplicity,
Less servicing and production cost.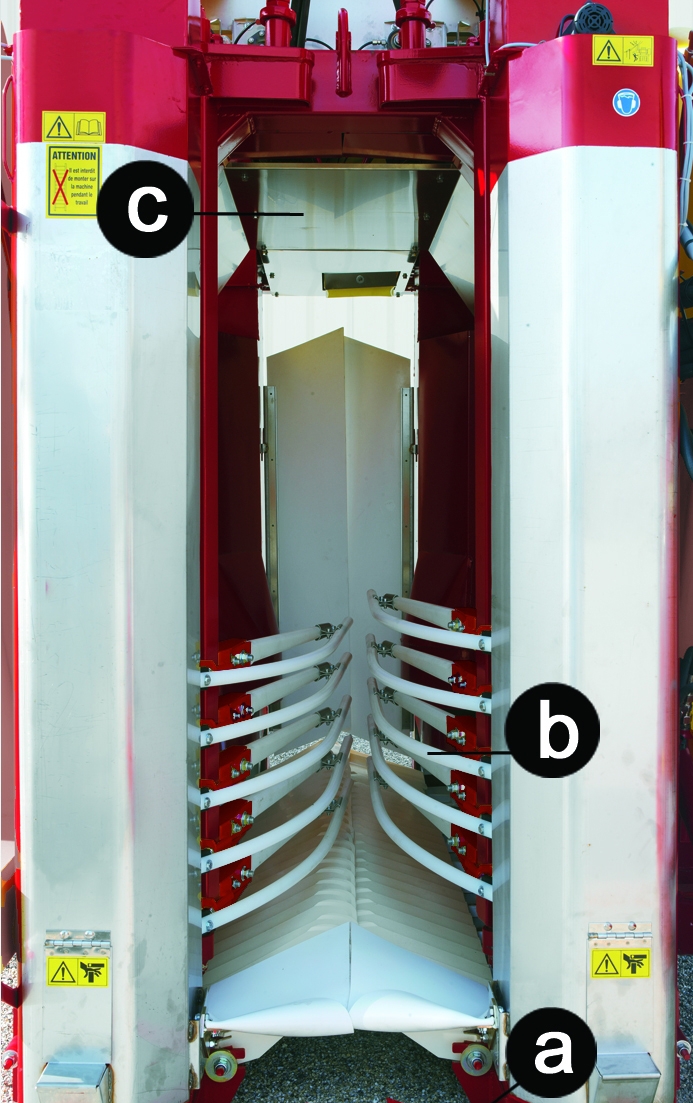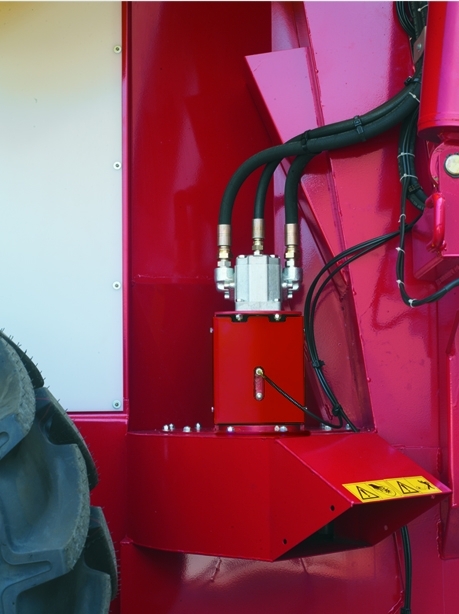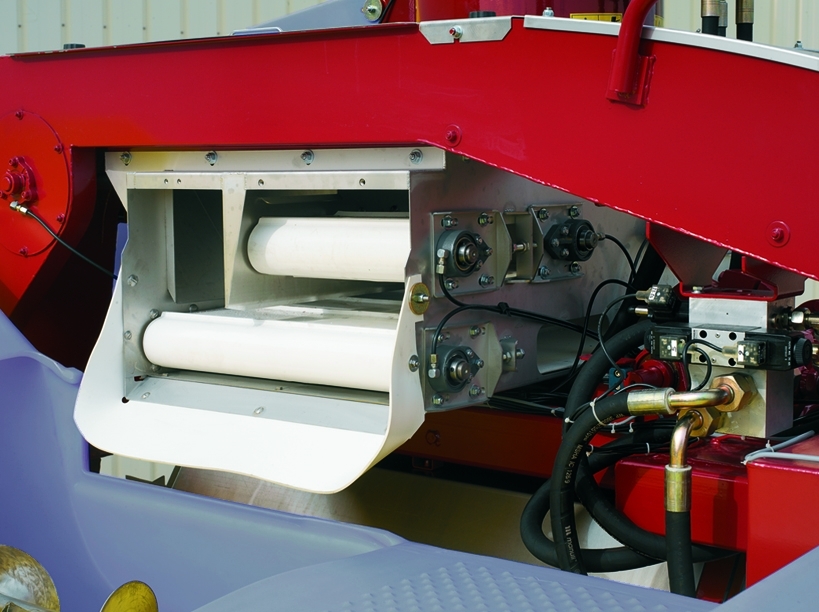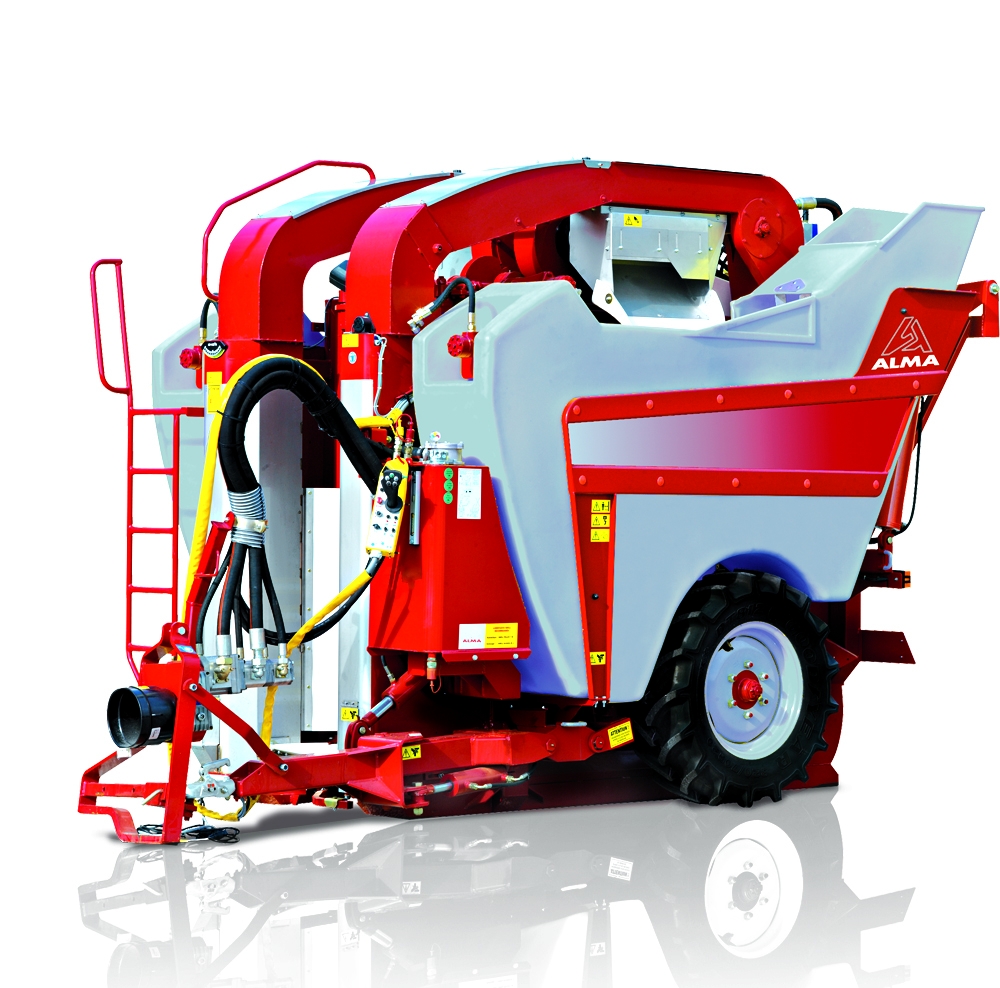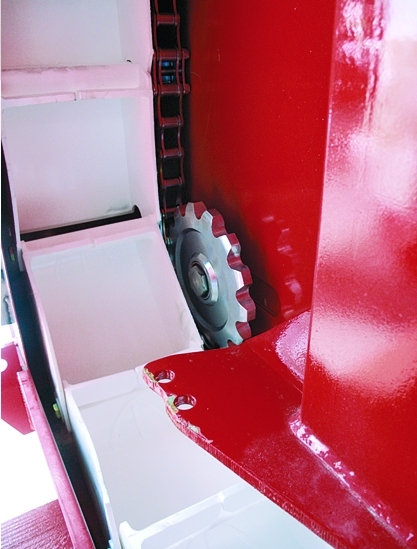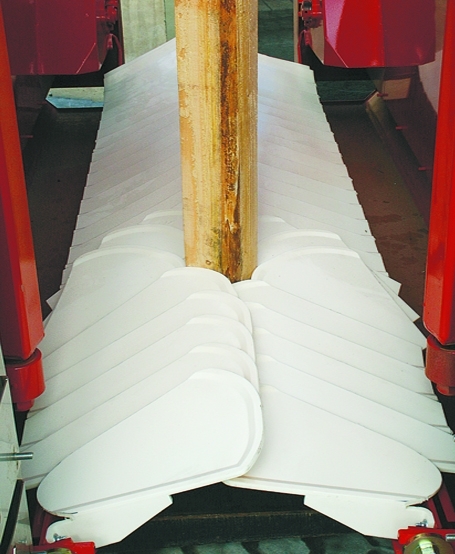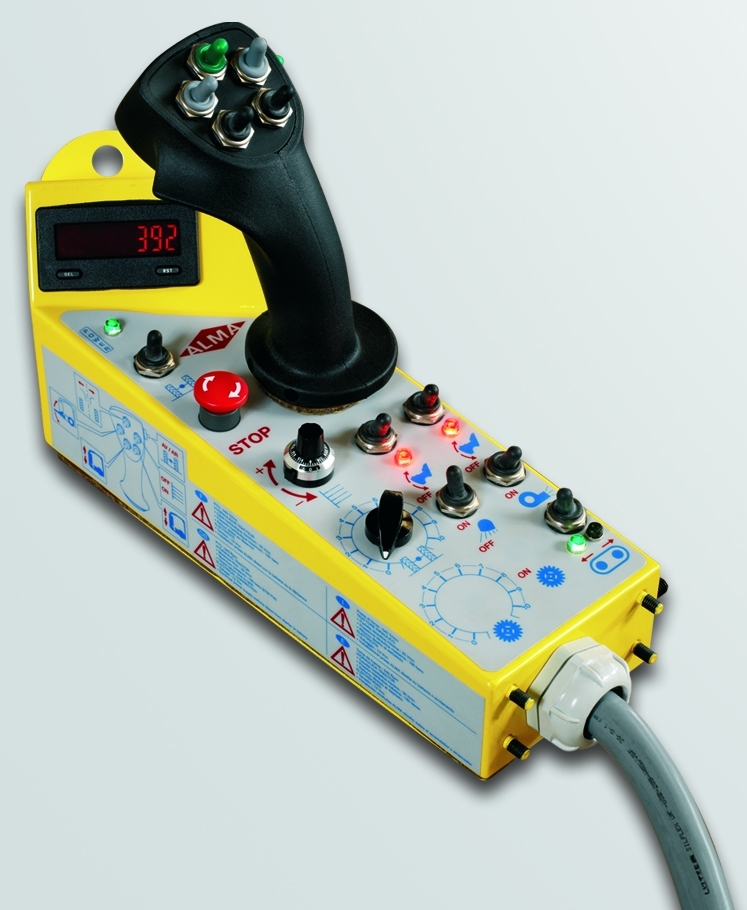 ---
TRACTOR
Tractor type: 4 cylinders, with wheels or tracks
Electricity: 12V DC

DRIVEABILITY
Type:Independent hydraulic central unit on tractor P.T.O.
Reinforced wheel engine: Slow engine type, 630 and 800 cc
Steep slope wheel engine: Slow engine type + reduction gears,
1,360 and 1,400 cc
Power: Rapid adjustment variable, user controlled
Forward and reverse:Controlled by impulses on joystick or all the time, by
switch on control unit
Oil reservoir: 100 litres
Steep slope slowing: User holding adjustment
Steering lock: Right and left, 90°
Tyres:320/70 R20

CONTROL UNIT
Type: Compact unit, with armrest
Connection: 1 Ø17 mm cable to go from the unit to the machine
Composition:
- rear lighting shaking counter
- general supply warning light
- front or rear continuous driveability switch
- emergency stop switch
- shaking proportional adjustment switch
- driveability power adjustment switch
- grain tank control switches
- working lights control switch
- noria extractor switch
- sorting and cleaning central unit switch
- Joystick controlling:
shaking on and off
right and left super-elevation correction
seating correction
manual guiding
driveability by impulse
HIGH ELEVATION
Max. elevation:.700 mm
Max. super-elevation correction:.34 %
AUTOMATIC GUIDING
Guiding: Variable speed right and left hydraulic offset
Travel: 1 metre stop to stop

HARVESTING HEAD
Conveyers: .Adjustable hydraulically controlled
.bucket noria in stainless steel conveyer
Conveyer safety:Forward and reverse norias,
with sound alarm
Grain tanks:
Selecta L - 24 HL: 2 x 1200 litres, with equalising screws
Selecta XL - 30 HL: 2 x 1500 litres, with equalising screws
Shaking:Type ZRP, 10 shakers
Amplitude adjustment:3 positions
Toe-in adjustment: .Multi positions
Shaking frequency: Adjustable from the control unit,
.with rear lighting viewing screenon
Cleaning: .2 flat lower extractors,
.2 separately controlled upper extractors
Sealing:.Flexible scale rails, adjustable inclination,
length 2m 40

DIMENSIONS
Sélecta L / Sélecta XL
Track: 1.88 m / 2.08 m.
Overall width: 2.20 m / 2.45 m.
Height: 2.75 m / 2.75 m.
Spillage height: 2.80 m /2.80 m.

OPTIONS
Sorting and cleaning central unit.
Centralised lubrication.
Rear control unit.
Certified equipment
---